Visiting poets
Posted on Wednesday, May 18th, 2016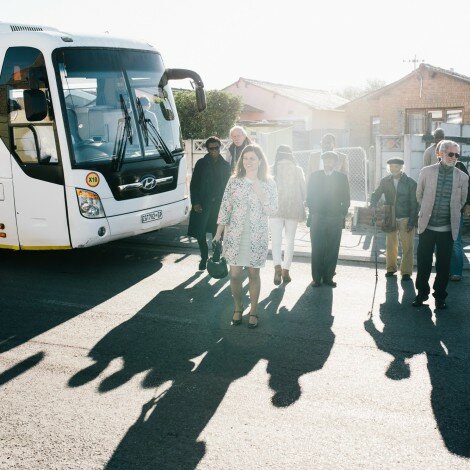 Friends, We, the band of merry minstrels, dancers and shufflers of the word before the wind of eternity, nomads searching for the horizon of the unknowable, dry drunks, low-way robbers, apprentice tricksters, would-be revolutionaries… Salute and hail you, our illustrious ancestors and ...
Read More
diow 2016, Conversation I
Posted on Wednesday, May 4th, 2016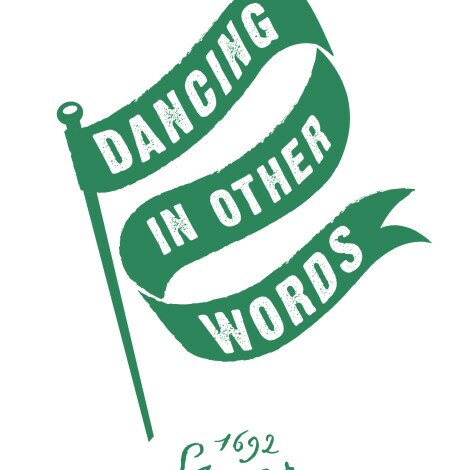 07.05.16, 10am, CONVERSATION I Is statue smashing the armed wing of political correctness? Does destruction of the symbols from the past bind the wounds of the present, or are we tilting at windmills? A confident and secure government – and populace – does not find such symbols threatening. M ...
Read More
Harriet Tubman in the news, twice
Posted on Monday, April 25th, 2016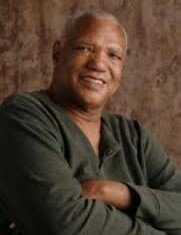 FOR STERLING PLUMPP When Harriet Tubman heard the thunder of the guns and saw their terrible lightning and the blood and the dead bodies your voice was there Your voice was born and borne in the muddy waters of the delta way before a brother had been through enough to ...
Read More
From Dakar, Senegal
Posted on Thursday, April 7th, 2016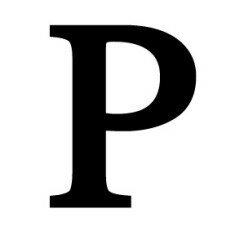 From slam poet Diamil, Moustapha Ciss, who alongside Vendredi Slam partner, Jabir, participated in dancing in other words 2014, this contribution to diow 2016: VICTIMES Cent cinquante millions de la population mondiale Cinquante mille dans les rues du Sénégal Nous avons tous la même mère ...

Read More
Efe Paul Azino
Posted on Monday, April 4th, 2016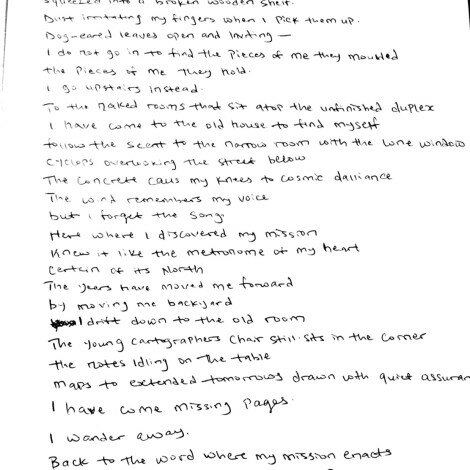 Lost by Efe Paul Azino ...

Read More
from Bill, a poem and a smile
Posted on Friday, April 1st, 2016
Your smile your smile could get a job in a circus as an acrobat Dear Dominique, Breyten, Marí wishing you an even more wonderful DIOW this May. I'll be eagerly observing your word-dancing, wine-drinking and travels from up here in the other hemisphere, with much nostalgia. With fondest w ...

Read More
On Deguy, Derrida. And Plato.
Posted on Thursday, March 31st, 2016
the idea of a voiceless verse is exactly the kind of conundrum that philosophy is designed to address; the inherent paradox reaching back toward Plato's preference for reason over emotion, precisely the problem that Deguy's work seeks to explore. The problem for the translator of his poetry, the ...

Read More
Freedom on World Poetry Day
Posted on Tuesday, March 29th, 2016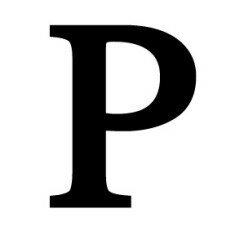 A poem by Kereopatse Kgositsile, South African poet laureate and guest at the upcoming Spier Poetry Festival, dancing in other words. This is shared courtesy of the poet and of PEN South Africa who shared the poem on social media in celebration of Freedom Day in South Africa on 21 March.  21 March ...

Read More
sightings of beauty
Posted on Monday, March 7th, 2016

Letter from Petra Muller to Bill Dodd, 2015. Bill Dodd ...

Read More
cairn 2013 & 2014
Posted on Friday, March 4th, 2016
"Listening to a taped reading by Carolyn Forché the other night, of her poem Museum of Stones, we were reminded of the universal sense of stones as both the markers of shared consciousness and customs, and the fact that they are humbly but profoundly living organisms of beauty in time. We will bow ...

Read More
Abdellatif Laâbi
Posted on Monday, April 14th, 2014
For the past fifty years, Abdellatif Laâbi has been a beacon of poetry and hope in his country, Morocco, the wider region of North Africa, where he has become a source of inspiration to a new generation of activists during this turbulent chapter of its history, as well as the wider world. It is for ...

Read More
Abdellatif Laabi en Breyten in Parys 1985
Posted on Thursday, March 20th, 2014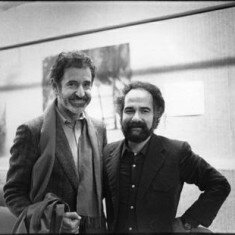 Abdellatif Laabi is one of our visiting poets this year. ...

Read More
Every word a poem, unbound
Posted on Thursday, May 23rd, 2013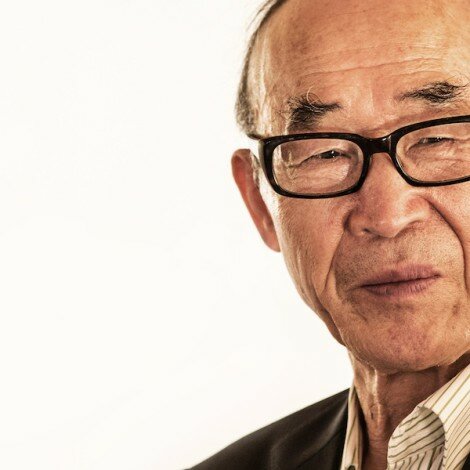 Ko Un is Korea's world famous poet and certainly its most prolific with well over 100 books to his name. His magnum opus is Maninbo, translated literally as Ten Thousand Lives – 10 000 being a metaphor for very many in Korean – begun in prison (he has been thrown in jail many times, once se ...

Read More
Breyten, Bill and Oubaas
Posted on Wednesday, May 22nd, 2013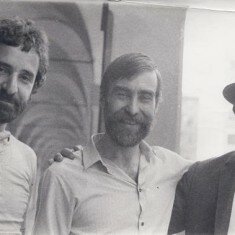 Curator Breyten Breytenbach (left) with poet Bill Dodd (middle) and Oubaas, Breyten's father (right). ...

Read More
Ko Un's poem at the cairn
Posted on Thursday, May 16th, 2013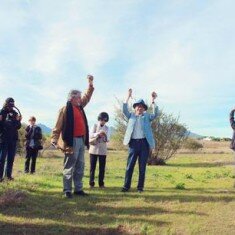 I am still wondering which would be a better translation of the poem Ko Un recited at the cairn ceremony. When it rains grass dance; stones get to sleep. or, more direct and faithful translation to the original, Showered grass dance, showered stones sleep. A poets' cairn was ...

Read More