Born in Chad in 1959, Nimrod Djangrang Bena, pen name Nimrod, is a poet, novelist and essayist living in France.
He taught French, history, geography and philosophy in Chad and the Ivory Coast before relocating to France where he now teaches philosophy at the University of Picardie Jules Verne.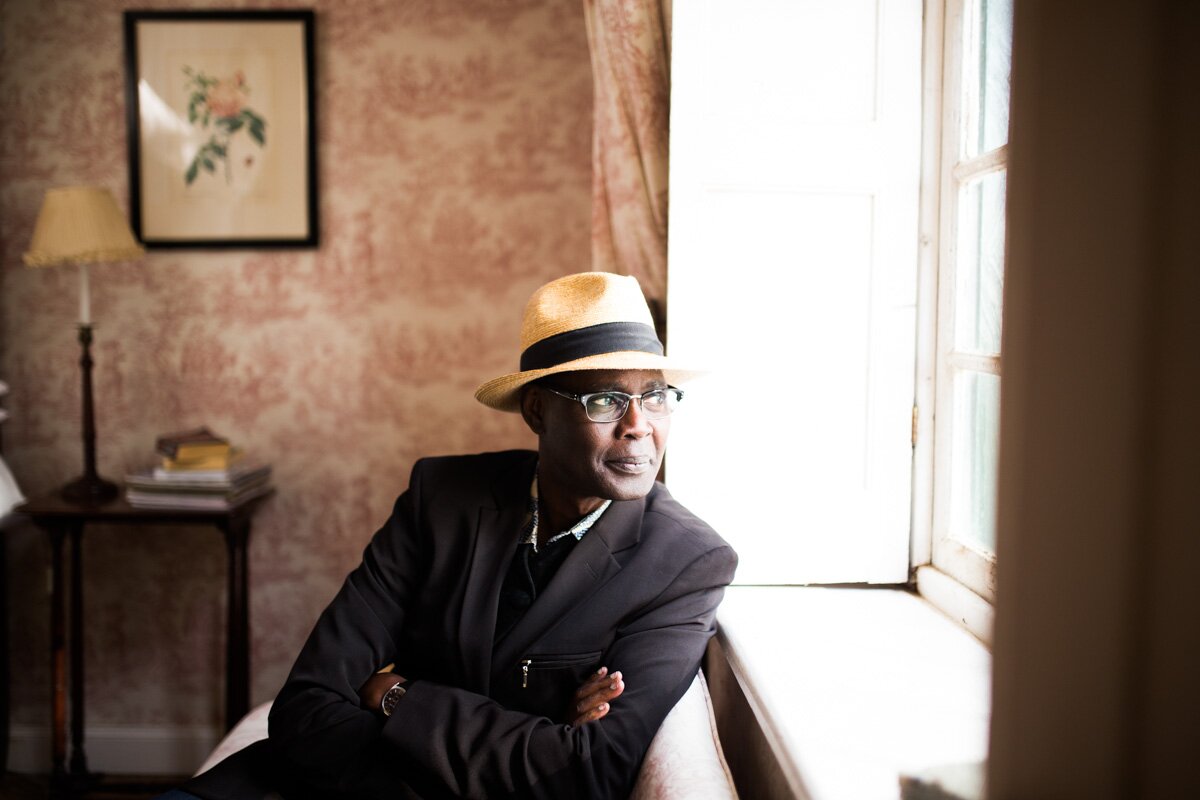 About his writing, Nimrod says that he writes as a witness of the war that made him flee his home country. His novels often evoke Chad during the civil war of the late seventies, early eighties. He also writes "to pay homage to" his mother, his childhood and the wonder of language itself. He is quoted as saying that French should be considered an African language.
Nimrod is published by Actes Sud and Obsidiane. He received the Louise Labé poetry award for Passage à l'infini in 1999 and the Prix Max Jacob 2011 for Babel, Babylone.
He received the 2008 Édouard Glissant Price intended to honor an outstanding artistic work using the poetic and political values of the philosopher and writer Edouard Glissant.
His collections of poems include:
Pierre, poussière, published by Obsidiane, 1989;
Passage à l'infini, Obsidiane, 1999;
En saison, suivi de Pierre, poussière, Obsidiane, 2004; and
Babel, Babylone, Obsidiane, 2010.
His translated work has appeared in an anthology of poems by poets from Francophone Africa and the Arab world, called The Parley Tree, translated and edited by Patrick Williamson, Arc Publications, London, 2012.
Nimrod's participation is supported by The French Institute of South Africa.
Food-for-thought provider "à la française", the French Institute of South Africa (IFAS) was established in the Newtown Cultural Precinct in 1995. After 16 years in Newtown, IFAS moved to the up and coming area of Braamfontein in November 2011. Since its creation, the organisation which consists of IFAS-Culture, IFAS-Research and Dibuka, has been a key player on the Johannesburg and Southern African artistic, cultural, academic and literary scenes. IFAS was involved in the implementation of the bilateral exchange programme "France-South Africa Seasons 2012 & 2013" alongside the Institut français, the South African Department of Arts and Culture, the National Arts Council and the South African Tourism among others.
Poets