Petra Müller
South Africa

Petra Müller was born on 27 July 1935, at Botrivier in the Overberg, two hours drive from Cape Town. She attended school in the nearby town of Swellendam and published her first story, in a children's magazine, at the age of ten. Not heeding her father's advice to take the check and 'buy land', she bought perfume instead.
Petra continued her studies at the University of Stellenbosch where she obtained a BA degree and took her first job as reporter at Die Burger, an Afrikaans daily newspaper in Cape Town. Here she met and married journalist Wilhelm Grütter. As a married woman, she was not allowed to practice journalism, but continued to write at home while raising three sons. She wrote under a pseudonym, Magriet Smalberger, and mostly light literature.
From 1969 she worked as story editor at a popular women's magazine, Sarie, and following that, as editor at Tafelberg Publishers, for nine years. From the late 80s she started writing in earnest, while freelancing for publishing companies.
Petra's parents were storytellers, and the Overberg, a region filled with stories. This contributed to her endless love for mythology.
Petra has published various volumes of poetry and four of prose, in Afrikaans; and one in English, in 2006. She has been awarded some of the most prestigious South African literary prizes, the Eugene Marais Prize in 1980 and the Hertzog Prize, the premier award for poetry in Afrikaans, in 2005. She has also written and translated children's books.
Her work has been translated into French, Dutch and Russian.
She lives in Cape Town.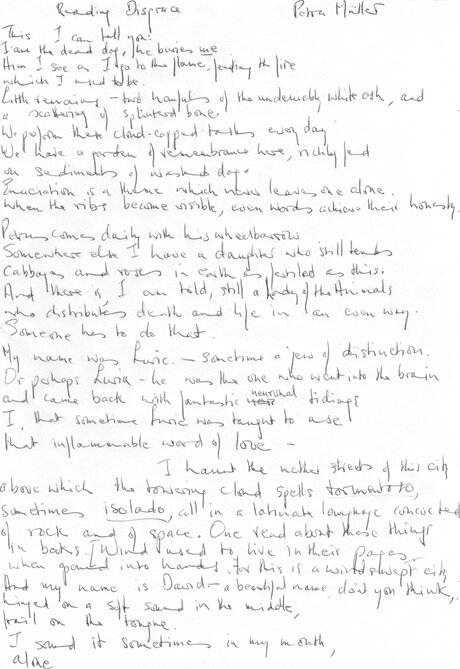 Poets